Victory Park is one of the most dynamic areas in Dallas, and when it comes to luxury apartment living, Victory Park is one of our favorites! Victory Park, designed by Ross Perot, Jr., was always intended to be an "urban lifestyle attraction," and that's exactly what it has become.
Are you considering relocating to Dallas and Victory Park has caught your interest? Live Dallas's dependable Luxury Dallas Apartment Locators have you covered! Here's all you need to know about living in Victory Park, as well as several luxurious Dallas apartments to consider while searching for the perfect new home.
Why Victory Park?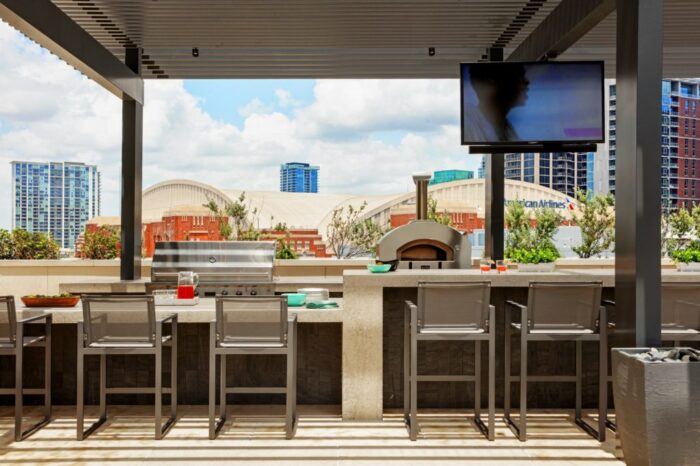 The Victor
Dallas, Texas
Moving to Dallas and you're looking for an experience that will take you to the next level? Victory Park is where you'll find it. It's only minutes away from Downtown Dallas and Uptown Dallas, yet it has its own culture and attractions, including fantastic restaurants, sports stadiums, music venues, museums, and coffee shops. Trendy high-rise apartments are available in this area, which is wonderful because it means you'll be able to enjoy the breathtaking views Victory Park has to offer!
It's also an incredibly walkable neighborhood, with all the restaurants and shops you'll need just around the corner from your future new apartment. Convenience, culture, and luxury are all just part of the Victory Park experience.
Things To Do in Victory Park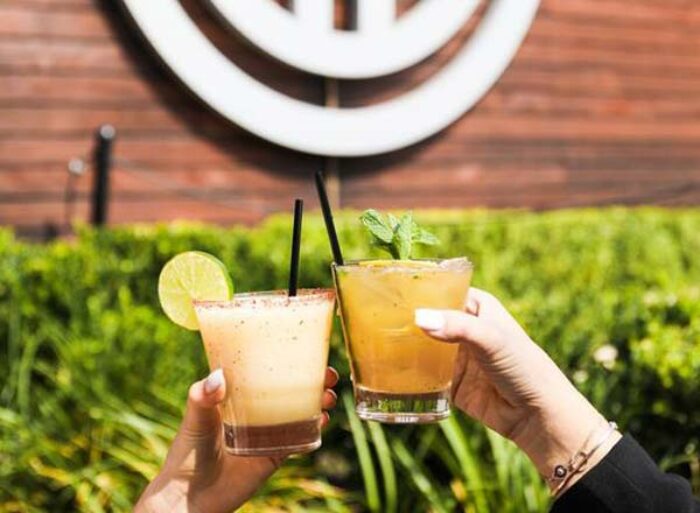 Happiest Hour
Dallas, Texas
Moving can be a hassle, one made easier with the right Dallas apartment locators! Exploring your new neighborhood is one of the most exciting things to do once you've moved and getting settled into your new Dallas luxury apartment. Here are a few of our favorite things to do in Victory Park:
Root for your favorite sports teams. Victory Park is home to the American Airlines Center, a multipurpose venue that hosts home games for the NHL's Dallas Stars and the NBA's Dallas Mavericks. If you're a sports fan, you'll love being able to cheer for your team in person within your own neighborhood!
Check out a concert. The AAC isn't just for sports, it's also a premier entertainment venue. Big names like Coldplay and Harry Styles stop through on their world tours! You can also check out the House of Blues if you're interested in smaller, indie acts.
Grab a slice. Victory Park is home to a number of delicious restaurants, including one of the best pizza spots in Dallas — Olivella's. It's happy hour every day of the week at Happiest Hour Dallas, enjoy a cocktail on their rooftop will winding down with friends.
Visit the Perot Museum. Named for the developer of Victory Park, the Perot Museum has something for everyone. Dinosaur skeletons, a massive gems and minerals hall, a family sports hall to enjoy with the kids or your friends, and even a chance to experience a tornado up close in their tornado simulator! You can even become a member — you'll certainly be able to visit enough.
Victory Park Luxury Apartments
Ascent Victory Park
Dallas, Texas
Whether you're looking for new Dallas apartments, a luxury penthouse, or floor-to-ceiling high rise living, you'll find here. Victory Park offers it all when it comes to luxury living, and Live Dallas Apartment Locators can help you find it! Victory Park is home to a variety of high-end Dallas apartment buildings, including:
The Victor– It's easy to see why we're so in love with The Victor. It's one of the newest Dallas apartment high-rises in Victory Park, it instantly stands out. The building is 39 floors high, with six luxury penthouse floor plans that offer stunning views of Victory Park and Downtown Dallas. They offer everything you need, including a resort-style pool with a tempered edge to soak in all the stunning Dallas views.
Ascent Victory Park – Luxury Dallas high rise apartments, a variety of floor plans, and a rustic upscale touch that fills these apartments with unique and authentic features. You'll love the amenities inside Ascent Victory Park, such as their clubhouse, sauna, infinity edge pool, and Outdoor Sky Lounge. Let's not forget the short distance to the AAC for a fun night at a Dallas Mavericks' game!
The 23 Dallas– Luxury living can be found here with Dallas lofts and two-bedroom floor to ceiling apartments in this Victory Park high-rise apartment building. The 23 is in a walkable area to many nearby neighborhood restaurants and shops to enjoy. Check out a movie at Cinepolis Luxury Cinemas – Victory Park, then end the night taking in the view of the Dallas skyline from their infinity edge pool.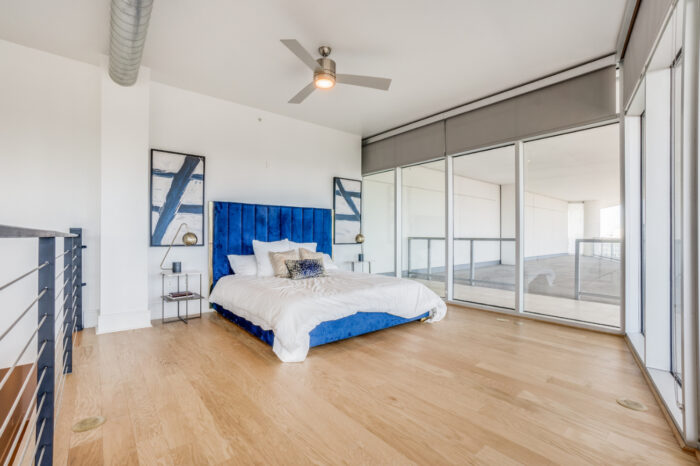 Cirque Dallas Apartments
Dallas, Texas
Are you looking for a Dallas loft or luxury high-rise apartment in Victory Park where you can live the urban lifestyle of your dreams? We're luxury Dallas apartment locators here at Live Dallas Realty, and we know the city and all the best neighborhoods like the back of our hands. Our services are completely free locating your new luxury Dallas apartment, and we can help assist on taking advantage of incentives such as free rent and more!
Just contact us to get started, and we'll begin the search for your new luxury Dallas high-rise abode! We can arrange tours, offer tips, and help find the perfect neighborhood for you in Dallas. Be sure to follow your favorite Dallas luxury apartment locators on Instagram featuring the best high-rise apartments with views from Uptown Dallas.