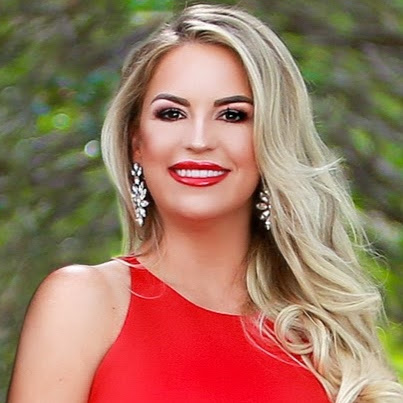 Dallas native and reputable realtor Lindsay Duke-Reinhardt has spent 27 years living in and serving the area, soaking in the numerous sights, sounds, and cultural attractions across the city. Dallas is a beautiful, vibrant community full of southern hospitality, friendly faces, neighborhood watering holes, and fine-dining options. Lindsay loves sharing her favorite hotspots as well as the many excellent schools and amenities available to her clients to showcase why Dallas is such an incredible place to live!
Before becoming a real estate agent, Lindsay spent several years working in property management and sales. Her background helped her foster an enviable skill set regarding the leasing side of the real estate business. Today, she specializes in residential sales and leasing rentals.
Within the past year alone, Lindsay has significantly expanded her business to residential sales and could not be more excited to continue expanding her business horizons. Within the past two years, Lindsay has expanded beyond their niche luxury leasing business in the Uptown/Downtown Dallas markets to encompass the surrounding areas of Las Colinas/Irving, Richardson, Addison, Carrollton/Farmers Branch, Plano, Frisco, and McKinney.
She treats her clients like family and provides top-of-the-line customer service. Making her clients happy is an essential part of the job for Lindsay. Hardworking, dedicated, and genuine, Lindsay always brings her strong work ethic and positive attitude to the table.
The small moments in her line of work, like a client sending her a text to convey their appreciation, are the ones that mean the most to Lindsay. Recently, a client admitted that she considered Lindsay to be like family—an incredibly fulfilling and meaningful moment for her. Building relationships is the best and most rewarding aspect of the business for Lindsay. These lifelong connections are what help drive her passion.
Setting her apart from her competitors is Lindsay's incentives for working with her and Live Dallas. For the leasing business, they almost always offer a free three-hour move with a well-respected company while they tailor sales benefits to their client's specific needs. Lindsay and her brokerage pride themselves on being accommodating and flexible, and she truly listens to what her clients want and doesn't stop working until she's found it!
In her free time, Lindsay enjoys taking advantage of all Dallas has to offer, traveling, and spending time with her friends and family. She and her husband of two years also love doting on their adorable fur baby and are currently expecting a beautiful baby girl!