hidden h2
Dallas High-Rise Living
The Best Luxury Apartment Locators
Dallas' Premier Luxury
Locating Service
*As the COVID-19 situation has evolved, at this time we're only able to give accurate pricing and availability for move in dates within the next 60 DAYS. *Studios starting at $1700 and up.
Who We Are – Live Dallas Luxury Apartment Locators
Live Dallas, the best luxury Dallas Apartment Locators and Relocation Specialists, provides access and guidance to the most luxurious Uptown apartments and high-rises. As Dallas' top luxury apartment locators, we specialize in matching your lifestyle to luxury apartments throughout Dallas, from Uptown to Downtown and to all the trendiest neighborhoods to live.
Luxury Apartments for Rent in Dallas, TX
We are more than just a complementary service that helps people find apartments. Our team of Dallas Apartment Finders are here to help whether you're relocating to Dallas or looking to find the perfect new place with floor-to-ceiling windows that's tailored to your specific needs. Dallas is an amazing place to live, with an incredible number of things to see and do, restaurants, high-end shopping opportunities, fine dining, and more, and we can help you find the perfect new luxury pad to call home within just steps from it all.
Let's Connect
Live Dallas is here to help ensure that you can live and build an exciting life in this amazing city. Let's connect and begin looking into available luxury apartments in Dallas, Texas. From Dallas high-rise apartments with amazing city views and amenities in thriving neighborhoods, to some of the city's most exclusive penthouses; our tailored locating approach and top-notch customer service will guide you to the perfect new place to call home. How does our complimentary apartment locator service work?
How Our
Luxury Leasing Works
Step 1 – We Connect
The first step in working with Live Dallas is to get to know one another. That helps us customize our apartment locator service to fit your unique needs, budget, and goals. Connecting is simple, too! Just call us today or use our online contact form – tell us what you're looking for in Dallas apartments! You can also ask questions and provide feedback to refine the results our location services provide.
Step 2 – A Tailored List of Dallas Luxury Apartments
Once we've learned more about you and your ideal preferences, we create a customized list of Dallas luxury apartments, ensuring a perfect fit. We save you time and hassle while connecting you with the most luxurious apartments in Dallas neighborhoods.
Step 3 – Guided Visits and Virtual Tours
The next step is to tour the prospective luxury apartments. You can take a guided tour with a Live Dallas real estate agent, visit apartments on your own, or take a virtual tour if you prefer! Be sure to list Live Dallas Realty as your referral/location services on any guest card or rental application to receive exclusive incentives!
Step 4 – Live Dallas
It's time to settle in and enjoy your new Dallas apartment. We are here to assist in any manner possible throughout the application and move-in process. Our experienced real estate agents work their magic to create a smooth, hassle-free process.
Our apartment locator service is 100% free – there's no cost to you. We're paid by the property management company as a realtor referral after move-in!
Moving to Dallas?
Are you thinking about relocating to Dallas? As part of our complimentary service, Live Dallas Apartment Locators offers a personalized apartment search. If you are moving to Dallas, think of us as your guide to a new city. Our Apartment Locators can help you find 1 or 2 bedroom apartments, penthouses, lofts, or studios to rent. If you're searching for the perfect new Dallas high-rise with stunning floor-to-ceiling windows, we know all the best places to live and where to find the best luxury living. Our free location services streamline the apartment search process for you, making it easier finding your new apartment in Dallas.
Let the Best Dallas Apartment Locators Handle It
Looking for luxurious apartments in Dallas? No apartment locator service does it better or faster than Live Dallas. We've built our reputation on delivering just the right apartments for our clients every single time, and we can do the same for you. Our team of experts includes Janna Hudson, with over 14 years in the Uptown Dallas property management industry, and Lindsay Duke-Reinhardt, with in-depth residential sales and luxury leasing experience. It's time to find the perfect apartment without all the stress and hassle.
Dallas Apartment Finders
Browse Our Selection of the Top Dallas High-Rise Apartments Searching for "luxury apartments near me"? Take a moment to browse our selection of Dallas apartments that offer the luxurious lifestyle that you deserve.
Discover Your New Dallas Neighborhood
Worried about making the big move? We have all the information you need to know about the Big D. Live Dallas Apartment Locators has everything you need to help you make a decision on your new apartment. There is no need for you to do exhaustive research on your own. We are licensed Realtors that live and breathe the Dallas lifestyle. Whether you need an apartment with a city view of Dallas, a dog park, a rooftop pool, or any other amenity, we have you covered. Our team of locators take into account your individual needs, and we will work closely with you to find the best fit.
Move
To What Moves You
The Perks of Living in a Dallas Luxury High-Rise Apartment:
Luxury High-Rise Living in Dallas offers a variety of services to match your lifestyle needs.
Let's connect so that you can truly experience what it means to Live Dallas.
24 hour concierge service is available.
Luxurious pet spas and onsite pet parks.
Custom cabinetry, built-in wine refrigerators, kitchen islands with under counter lighting.
Unobstructed downtown views of the Dallas skyline from floor-to-ceiling windows.
Oversized soaking tubs and spa showers.
With built-in desks or a resident Co-Working Space, you may work from home with ease.
Onsite Private Resident Bar.
Cutting-edge fitness centers.
Resort-Style heated Infinity Edge Pools.
Pool decks with TV-equipped cabana lounges, various grilling stations, and a Rooftop Sky lounge.
Centrally located with quick access to major highways.
Minutes from some of the best shopping and entertainment in town.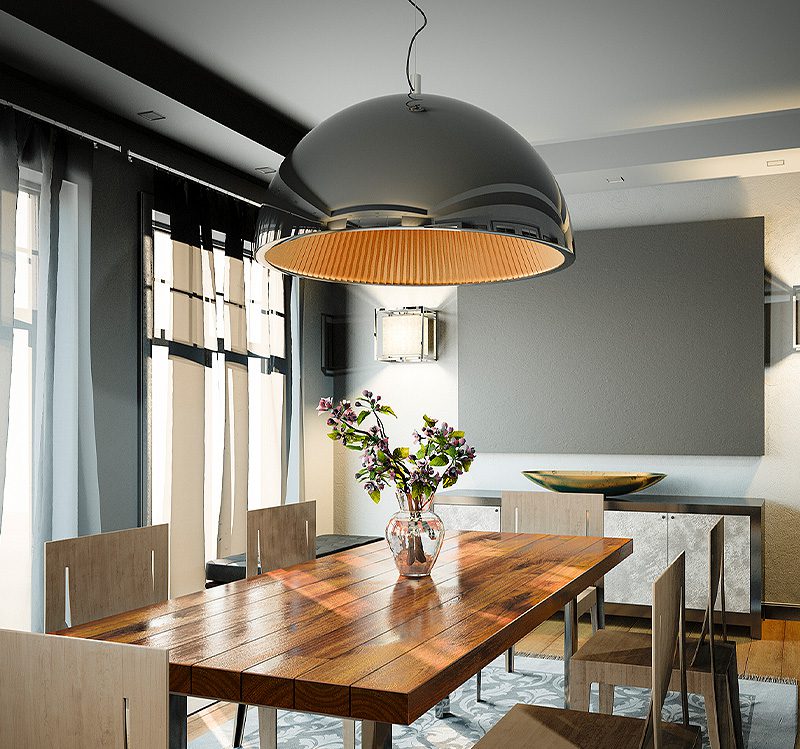 Find Out What Your Property Is Worth
Data provided as-is through the Zestimate API
© Zillow, Inc., 2006-2020. Use is subject to Terms of Use
Testimonials
Janna is the absolute best! I am so grateful to have met her as my realtor because she truly cared about me finding a home of my desire. She understood exactly what I was looking for and gave me several options of homes that had what I wanted. Touring homes with her was beyond fun and enjoyable as she educated me about the various parts of Dallas. Janna's professionalism is what stood out to me the most, she is a skilled realtor who will get th...
- Lovely E
A review is past due for Lindsay…Lease ups are my game here in Dallas and Lindsay has been at the forefront of every new development not missing a beat, like the release of a new louis Vuitton bag. This lady always has the newest freshest quality information for her clients, and she has been like this since we first met in 2016. When it comes to knowing a market, having the knowledge of communities, and being present for show day, you can al...
- Christopher Wise
Lindsay is exactly the person you want working with you and for you, if you are searching for a luxury high rise in the DFW area. Her professionalism, diligence and quick follow-through is impeccable. Within 8 hours of connecting with Lindsay and sharing my specifications, I received a consolidated digital properties report of luxury high rises including each building's location, leasing specials and website link! Since the report was digital, ...
- Safe J.
Positive: Professionalism I had a great experience with Lindsay! She is an awesome person with a great spirit!! I moved 1300 miles away from home and she made it very easy. She went over and beyond with going to the property and speaking with property management and making feel at home before even moving in. Thank you Lindsay for all you did to get me into my new place!!!
- Sean Vandivier
As a change in employment was bringing us to Dallas from Chicago, we needed to search for a place on fairly short notice. And with as stressful as moving can be, we needed someone incredibly resourceful to help us in the search. Initially, we were trying to tackle this by ourselves, but it can get overwhelming fast. Enter Janna Hudson. If you're looking for someone with an expert-level grasp over the Dallas area, look no further th...
- Scott Vandekerckhove
TO INQUIRE ABOUT A PROPERTY OR RELOCATION SERVICES, PLEASE FILL OUT THE FORM BELOW.