Experience Uptown Dallas luxury apartment living in one of the newest high-rises in the city.
The highly anticipated Modera Katy Trail apartments opened in early 2022 and have attracted both locals searching for a new place to live and people relocating to Dallas. Renters looking for luxury accommodations will be drawn to this high-end community because of its convenient location and easy access to downtown. The all new modern Modera Katy Trail high-rise apartment community is located in Dallas' vibrant Uptown neighborhood.
Luxury apartments near Knox/Henderson
Modera Katy Trail
Dallas, Texas
Modera Katy Trail has living spaces to fit everyone's preferences, from sleek bottom-level townhomes to extravagant penthouses that oversee the city. The 14-story high-rise features a collection of studio, one, two, and three-bedroom floor plans to best match your lifestyle. Don't forget pet-friendly policies that allow you to live lavishly with your furry best friends!
Modera Katy Trail is located just minutes from the Knox/Henderson district's dynamic nightlife, an up-and-coming trendy neighborhood known for its superb restaurants, bustling bars and gastropubs, high-end shopping, and endless entertainment.
About the community
Modera Katy Trail
Dallas, Texas
Among the amenities at Modera Katy Trail are a rooftop pool deck overlooking downtown Dallas, an outdoor kitchen area, a piano lounge, a fifth-floor amenity level with a fitness center and resident lounge, coworking spaces, a conference room, an enclosed dog run, and a fireside porch across from the trailhead.
Apartment interiors include 10-foot ceilings, herringbone floors, 42-inch custom cabinetry, marble countertops and backsplashes, pendant lighting, gold designer fixtures, stainless steel Energy Star appliances, walk-in closets, programmable thermostats, and private patios or balconies are among the apartment interiors at the controlled-access community. Edge-lit cosmetic mirrors, glass walk-in showers, double vanities, and linen closets will be included in select homes' bathrooms.
Exclusive penthouse amenities will include Private dining, a wine lounge, a whiskey bar, and treetop vistas of Highland Park will be available at the rooftop level's canopy club. Digital package lockers, loaner bicycles, and a lobby styled by a hotel for social events and coworking spaces will also be available to residents.
All about the neighborhood
Restoration Hardware
Dallas, Texas
This stunning all new luxury Dallas high-rise is perfectly located right on the Katy Trail, giving residents easy access to nearby neighborhoods such as Uptown, West Village, Victory Park, Deep Ellum, and Downtown Dallas. There's hardly a better place to live where you can step right outside and take a morning run under beautiful massive trees or walk to a trendy nearby restaurant.
A few of our favorite eateries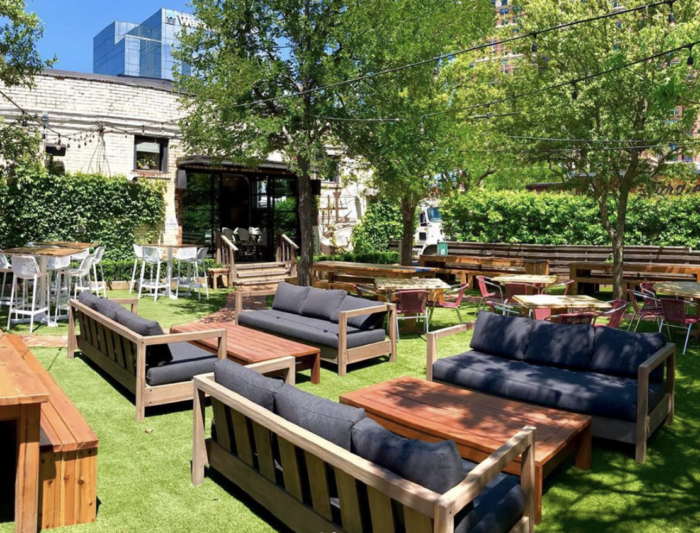 Chelsea Corner
Dallas, Texas
Up on Knox – This premium  American brasserie features elegant dining options for brunch, lunch, and dinner including everything from divine lemon ricotta pancakes to a range of decadent seafood options.
Cafe Madrid – If you're looking for a cozy Spanish cafe, Cafe Madrid features classic tasty dishes like paella, shrimp in garlic, and over 85 Spanish wines. Check out "First Friday Flamenco" every first Friday of each month from 8-10p for flamenco dancing and delicious wines, sangria, and tapas!
Gemma – Drop by this famous modern bistro for a multitude of incredible menu options from mahi-mahi ceviche to braised rabbit. You won't regret it.
Chelsea Corner – Originally opened in 1974, this historic and iconic neighborhood eatery was fully revamped in 2016 and boasts a wide selection of hearty menu items and cocktails. Chelsea Corner is a must-visit!
Where to enjoy the nightlife scene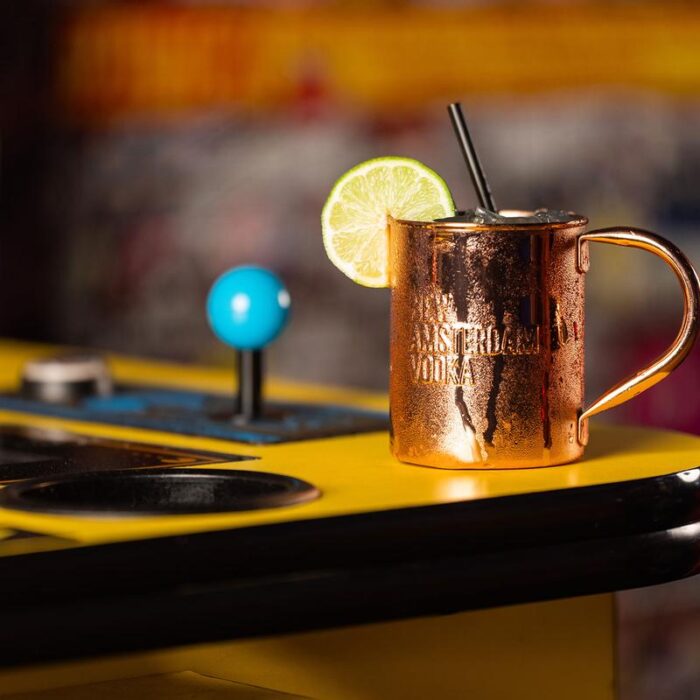 Barcadia
Dallas, Texas
Barcadia – Looking for a casual atmosphere and endless fun? Barcadia is a place where you can eat, drink, and play all night long with more beer selections than you can count and a giant selection of arcade games.
Candleroom – This upscale bar and dance club is an award winning spot perfect for drinking and socializing on a Saturday night. The Candleroom is the perfect place to party in style!
Veritas Wine Room – Veritas is a premier vino pub with a casual atmosphere for enjoying a quiet, intimate night out. Voted one of the top wine bars in the US, you won't be disappointed by pairing one of over 30 wines with their selection of cheeses, meats, chocolate and honey.
Javier's Lounge & Cigar Bar – End your night sipping on some scotch and unwinding with a cigar from Javier's world-class selection. Before heading to the lounge, make sure to grab some of their gourmet Mexican food!
Things to do in Knox/Henderson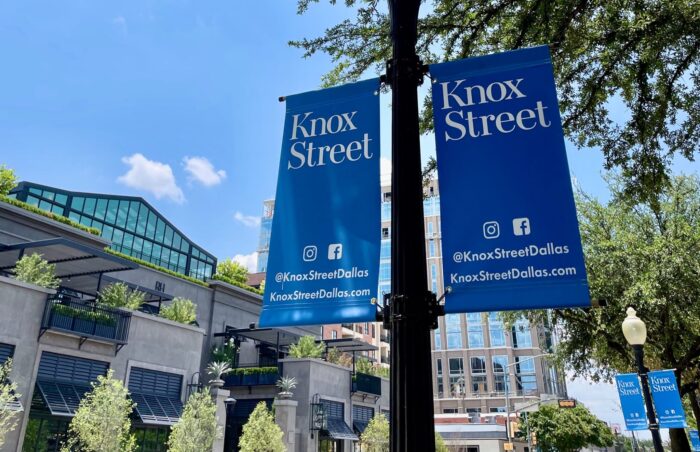 Knox Street
Dallas, Texas
Meadows Museum – As one of the leading locations for showcasing Spanish art and culture, Meadows Museum is full of captivating art collections from 18th, 19th, and 20th century artists.
Four Day Weekend – Whether you want to watch a weekend comedy show or take an improv or public speaking class from the best, Four Day Weekend has plenty of options for people who love comedy and acting.
Knox Street Shops – Head to Knox Street for a walking-friendly shopping and dining district with no shortage of options. From dozens of retail stores and unique shops to delicious restaurants and cocktail bars, you're bound to have a good time.
Live Dallas Realty — your luxury Uptown Dallas Apartment Locators
When searching for an upscale place to live around the city, Live Dallas Apartment Locators are here to help on guiding you to your new home. Our team is the best in Uptown Dallas when it comes to knowing the ins and outs of luxury Dallas living. We're confident we can help you find a place that fits your needs while giving you the scoop on the surrounding neighborhood.
Just as you would never buy a house without a realtor representing you, finding an upscale apartment in this highly demanded market is no different. We're top-rated relocation specialists with over 15 years experience in luxury apartment high end Dallas living!
Moving to Dallas, Let's connect
Ready to start your search? Call us today and we'll get the process moving!
Call, text, or email Live Dallas Realty today – www.livedallas.com.