When the workday is over it's time to soak up some sun with a drink in hand. Wherever you are in Dallas, we know the perfect place to make it happen.
Americano – Downtown Dallas
Right in the middle of Main Street, Americano is as close to the heart of downtown as you can get.
Their patio is completely covered – it's not only great protection from the elements, but also makes for a prime people-watching location. With all the hustle throughout downtown, Americano is like an after-work oasis.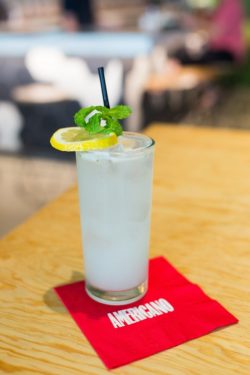 High Fives – Knox/Henderson
High Fives never disappoints as a solid, standard happy hour option. Just off of Henderson, it's easy to get to from many surrounding neighborhoods. The patio is a nice, breezy place to catch some fresh air, and on cold days it zips up in a plastic enclosure that doesn't disturb the view. It's also hard to beat $5 sandwiches and drink specials on the happy hour menu.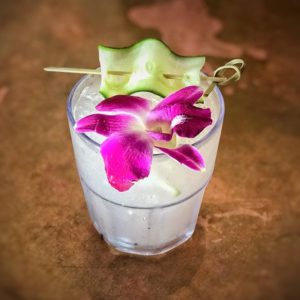 Mutts Canine Cantina – Uptown
It's not easy to pick one spot to happy hour in Uptown, as your options are practically limitless. Mutts Canine Cantina made our spot on the list because of the one thing it boasts that no other restaurant can. If the number one way to recover from the workday is with a happy hour drink, the second best solution is surrounding yourself by happy, carefree puppy dogs. Sure, dogs are allowed on most Dallas patios, but they're not always guaranteed, and hardly any boast the canine-friendly menu that Mutts does.
Blue Goose Cantina – Lower Greenville
It's no secret that happy hour in Texas means margaritas, and the ones at Blue Goose are as classic as they can get. There are plenty of great happy hour options in Lower Greenville, but in such a historic part of the Dallas scene, Tex-Mex is a no-brainer.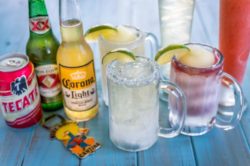 Savor Gastropub – Uptown
Savor is one of the more elegant places you can spend your afternoon and evening. Secure a spot within its glass walls or out on the patio and you'll be sure to make everyone driving past Klyde Warren Park pretty jealous. It's also the perfect happy hour to kick off your week! Every Monday from 3 pm – 7 pm, Savor donates a portion of its revenue to a local community organization. The organization changes monthly, giving you a new reason to stop by each time.