Live the Plano High Life, The Kincaid at Legacy takes luxury living to a new level!
The booming Dallas suburb of Plano's transformation into a thriving metropolis has brought about some of the hottest high rises in the DFW, including The Kincaid at Legacy. This up-and-coming luxury high rise is nestled in the heart of Plano's trendy neighborhood just off the Dallas Tollway corridor and offers next-level luxury living with its upscale property amenities.
Step into The Kincaid at Legacy's stunning lobby and prepare to be captivated by its beauty. With its elegant design and impeccable attention to detail, the lobby is a true testament to luxury living. The gorgeous lobby not only serves as a welcoming space for residents and guests, but it also doubles as a convenient hub for various activities. Whether you need to meet with guests or simply request an Uber, the lobby provides the perfect setting for these occasions.
But the lobby is just the beginning of what The Kincaid at Legacy has to offer. Inside, you'll be greeted with a plethora of upscale amenities that will enhance your living experience. From the controlled access garage parking to the 24/7 concierge service, convenience is at your fingertips. Need a place to hold meetings or catch up on work? The on-site conference rooms and Wi-Fi are at your disposal.
When it's time to relax and unwind, head up to the seventh floor and indulge in the resort-style pool surrounded by breathtaking views. And for those looking to stay fit, the on-site fitness center offers state-of-the-art equipment and a picturesque view of the pool courtyard.
The Kincaid at Legacy also caters to our furry friends with an on-site private, fenced-in dog park. Your four-legged companions will have plenty of space to run and socialize with other pets, making it a true pet-friendly community.
With contemporary interiors featuring up to three bedrooms and penthouse residences boasting expansive floor plans and ceiling heights that soar up to 11-plus feet high, The Kincaid at Legacy redefines luxury living. And let's not forget the oversized private balconies that offer breathtaking views, allowing you to soak in the beauty of Plano.
Experience the high life at The Kincaid at Legacy, where every detail has been carefully curated to provide you with a luxurious and convenient living experience. From the stunning lobby to the abundance of amenities, this high rise sets a new standard for upscale living in Plano.
Lots of Luxurious Amenities Right in Plano
At The Kincaid at Legacy, you can expect an abundance of fabulous amenities you can leverage right in Plano. This new high rise offers upscale amenities that makes living convenient, including controlled access garage parking and a concierge service that's available 24 hours every day seven days a week. You can get business down and use the on-site conference rooms and Wi-Fi. Relax in the resort pool on the seventh floor or get fit in the on-site fitness center. There's even a place to take Fido to run and socialize with his other furry friends right at the on-site private, fenced-in dog park.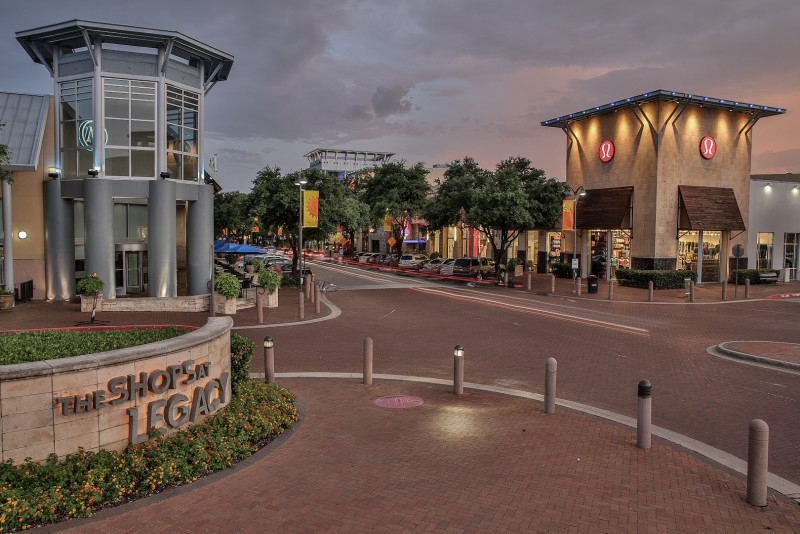 Luxury Living Matched With Convenient Location
One of the best parts about living in The Kincaid at Legacy is that it's conveniently located near some of the hottest shops and restaurants in town. There's no need to waste time searching for garage or street parking when you can walk or bike to popular shops and boutiques close by all in one central location at the Shops at Legacy, including Ella Bleu and Kendra Scott. You'll also find a wide selection of restaurants ranging from fine-dining steakhouses to quaint cafes. Stop by popular eateries that feature Asian, Americana and Italian cuisine and more, such as The Capital Grille, Benihana, Nicola's Ristorante and Seasons 52.
Easy Tollway Access to All the Attractions
Whether you're driving to work or heading on the highway for an epic weekend getaway, getting to where you want to go is simple thanks to The Kincaid at Legacy's easy access to nearby tollways. This new haute high-rise development conveniently sits right off of the Dallas North Tollway so you can hit the road to explore exciting attractions near Plano. Venture out to nearby outdoor venues in Addison, including White Rock Creek Trail and Addison Circle Park where you can experience events year-round like Oktoberfest and Fork and Cork. Head further south along the tollway to enjoy all the entertainment spots in Uptown and Downtown Dallas, including the Reunion Tower GeO-Deck, West Village, Klyde Warren Park, The Ginger Man and The House of Blues. Your options for easy tollway access also extends to the Sam Rayburn Tollway where you can travel to fun and relaxing sports hangouts and attractions, including Topgolf and Ridgeview Ranch Golf Course.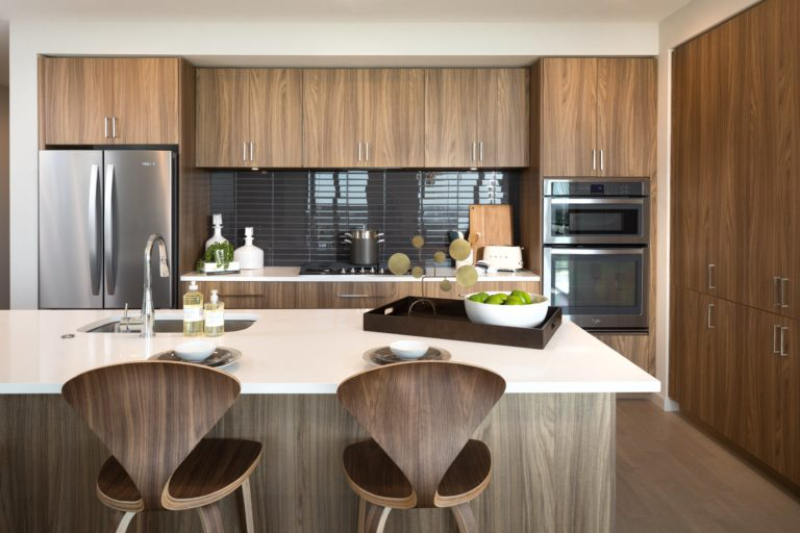 Live the Luxury High-Rise Life at The Kincaid at Legacy
Nearby shopping, quick toll access, and convenient amenities are just some of the many benefits you can expect to take advantage of when you're living at The Kincaid at Legacy. Living a life of luxury comes with convenience, and you can get it all right in Plano at The Kincaid at Legacy. The great news is that you don't have to find the right high-rise apartments that fit your needs on your own. With Live Dallas, you can receive a personalized experience to make finding the apartment of your dreams a reality. Take advantage of tailored property tours and lists at no additional cost and use Live Dallas' complimentary apartment locator service for an experience that's customized to meet your needs.